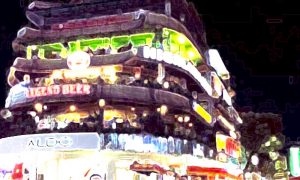 IMF Bentham and Boies Schiller Flexner Commit $30 Million to Back Vietnam-Related Arbitration and Litigation
Posted on 04/18/2019
---
Increasingly foreign capital is entering Vietnamese markets, whether in direct investments, real estate, private equity, or public stocks. Litigation funding giant IMF Bentham Limited and law firm Boies Schiller Flexner LLP (BSF) inked a deal to provide up to US$ 30 million to fund international arbitrations globally or litigation in the U.S. or U.K. for Vietnam-related cases. For the litigation funding firm, this is the first country-specific litigation funding deal for IMF Bentham in Asia. Companies doing business in emerging Asian markets like Vietnam are at risk for expensive, protracted-legal battles.
According to an IMF Bentham press release, "The IMF Bentham-BSF Vietnam arrangement is designed to address these concerns. The client would be represented by BSF, one of the world's leading law firms, without having to pay for it unless there is a recovery (via settlement, judgment or award)."
IMF Bentham is listed on the Australian Stock Exchange. Boies Schiller Flexner LLP is an American law firm founded by David Boies and Jonathan D. Schiller in 1997. Boies was involved in various high-profile cases in the United States, including United States v. Microsoft Corp., Bush v. Gore, and Hollingsworth v. Perry.
BSF's lawyers, K. Luan Tran and Quyen Ta, have experience in legal work in Vietnam. For example, Luan Tran defended Singapore-based ridesharing company Grab in an anti-competition lawsuit filed by the Vietnamese taxi industry.