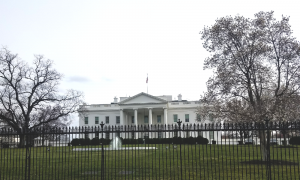 White House to End Sanction Waivers on Iranian Oil
Posted on 04/22/2019
---
The White House has confirmed it will cease sanctions waivers for countries that still purchase oil from Iran. U.S. sanctions have moved Iranian exports downward. This is exerting pressure on Iran, but also in pressuring oil markets upward with beleaguered chaos in Venezuela and Libya.
"This decision is intended to bring Iran's oil exports to zero, denying the regime its principal source of revenue," according to the White House on April 22, 2019.
The statement adds, "The United States, Saudi Arabia, and the United Arab Emirates, three of the world's great energy producers, along with our friends and allies, are committed to ensuring that global oil markets remain adequately supplied."
Iran
The Iranian government is threatening to close the Strait of Hormuz if the country is prevented from using it, according to state-run Fars news agency. The Strait of Hormuz is waterway that is essential for global oil shipments.