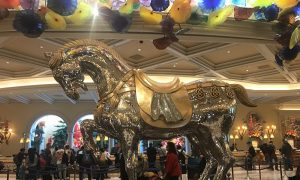 Luckin Coffee Files for its IPO
Posted on 04/22/2019
---
China's Luckin Coffee has filed for an initial public offering with the U.S. Securities and Exchange Commission (SEC). There is a placeholder amount of US$ 100 million to indicate the size of the IPO. The Shanghai-based coffee chain will trade under the symbol "LK" on the Nasdaq. Luckin Coffee is viewed as an "emerging growth company" pursuant to the Jumpstart Our Business Startups Act of 2012.
Luckin Coffee Financials
| Annual Figures in RMB – Luckin Coffee | Dec 2018 |
| --- | --- |
| Freshly brewed drinks annual revenues | 649,609,000 |
| Total annual net revenues | 840,695,000 |
| Sales and marketing annual expenses | -746,018,000 |
| Total annual operating expenses | -2,438,701,000 |
| Net annual loss | -1,619,152,000 |
Source: SEC S-1 Filings.
Key Shareholders
Pre-IPO, Charles Zhengyao Lu holds 30.53% ownership of Luckin Coffee, while Jenny Zhiya Qian, through Summer Fame Limited, holds 19.68% ownership. Centurium Capital holds an 11.9% stake, while Joy Capital holds a 6.75% stake. Mayer Investments Fund, L.P. holds a stake as well in the coffee chain. Singapore's GIC Private Limited and BlackRock are backers of Luckin Coffee.