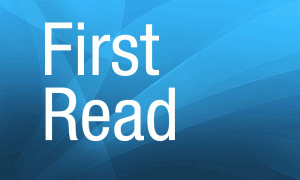 SWFI First Read, April 24, 2019
Posted on 04/24/2019
---
SoFi Near Closing New Round of Capital
Social Finance Inc. (SoFi) is nearing raising capital from a group of investors that includes the Qatar Investment Authority (QIA).
Nomura Seeks to Close More Domestic Branches
Nomura Holdings Inc. revealed plans to lower its number of branch offices in Japan by 20% within a three-year time frame. Specifically, these are domestic branches of Nomura Securities Co.
Allied Irish Bank Sells NPL Portfolio to Everyday Finance
Disclosed on April 1, 2019, Allied Irish Bank agreed to sell a €1 billion portfolio of non-performing loans (NPL), comprising of mostly buy-to-let properties, to Everyday Finance. The portfolio is mostly made up of investment properties. The portfolio includes 2,200 customer loans.
Everyday Finance is an affiliate of Cerberus Capital Management.
Getaround Acquires French Rival Drivy
San Francisco-based Getaround is a peer-to-peer automobile sharing network. Getaround raised over US$ 400 million in venture capital funding. Getaround purchased French rival Drivy for US$ 300 million. Drivy's former financial backers include organizations such as Index Ventures, Cathay Innovation, Nokia Growth Partners, Bpifrance, and Via-ID.