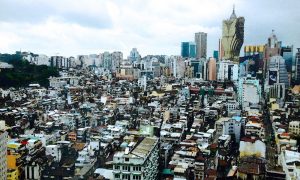 The Next Big Asian Sovereign Wealth Fund Might be in Macau
Posted on 04/26/2019
---
Sovereign wealth fund observers, which includes money managers, will soon have a new fund to watch. Macau's government is organizing a development and investment fund, according to the country's Chief Executive, Fernando Chui Sai On. The purpose of the new fund is to improve the competitive capacity of Macau, promote economic diversification, and create jobs for locals in a sustainable business entity.
Like other sovereign wealth funds, Macau's fund will also help the government increase its financial reserves. It will actually serve the entire "Greater Bay Area," which includes Hong Kong, Macau, and another nine cities in Guangdong. The Macau region's savings designated to begin the fund are pegged at US$ 70 billion. It is to be named the MSAR (Macau Special Administrative Region) Development and Investment Fund, and is set to be managed by an independent operator. The MSAR DIF will benefit from the interest and value gained by the previously incorporated Guangdong-Macau Cooperation Development Fund.
For a myriad of reasons, this new wealth fund could be considered partially a Strategic Development Sovereign Wealth Fund (SDSWF). In focus locally are programs for social improvement. Macau's vocational schools are not highly attended given the demand for graduates. This has caused less availability for qualified trades professionals in the area. Funds may be used to encourage more people to learn a trade, or to create a planned infrastructure to welcome talent from overseas. The government is also eager to promote education and scientific advancement, thus an investment in education would be a likely consideration for the fund. Profits will be used, in part, to support Macau's proposed public insurance program, with an estimated enrollment of 17,000.
Casino Niche
Macau's economy is tied to the casino industry. The government reaped US$ 3.67 billion from the gaming industry in the first quarter of 2019 alone. It is a 6% increase from the same time period a year ago. All gambling activities in Macau must be administered or licensed by one of six companies: Las Vegas Sands Corporation (LVS), Wynn Resorts (WYNN), MGM Resorts International (MGM), Melco Resorts & Entertainment (MLCO), SJM Holdings Limited (SJMHF), and Galaxy Entertainment (GXYEF). Macau is the only region in China where gambling is legal. As the Chinese government has increased its surveillance of gambling activities, casinos have looked to broaden their appeal. This may also explain some of the local government's interest in diversifying revenues, since casino taxes account for nearly 88% of all government spending. In 2022, changes to the industry from the local government will be handed down. It is not clear what those may entail at this time. However, it is known that leaders in Macau, Hong Kong, and the nine cities in their orbit, have drawn up plans to make the area a new Silicon Valley. The plan echoes that of nearby tourist rival, Hainan Island, "China's Hawaii." Separated by a mere 65 kilometers along the South China Sea, both are hoping to bring a cornucopia of tech wealth to their lands. Hainan Island is ahead in this goal, with Microsoft Corporation already pledging to promote their vision.