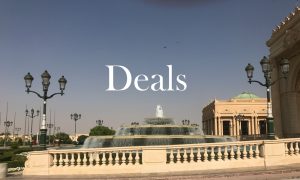 Madison Investment Advisors Acqui-hiring Team at Broadview Advisors
Posted on 04/29/2019
---
Madison Investment Holdings, Inc. is an independent investment firm based in Madison, Wisconsin, with over US$ 16 billion in assets under management. On April 26, 2019, Madison Investment Holdings signed an asset purchase agreement with Broadview Advisors, LLC, an employee-owned investment firm based in Milwaukee, Wisconsin, with approximately US$ 430 million in Small Cap and All Cap Equity assets under management. Broadview Advisors' portfolio managers – Rick Lane, Aaron Garcia, and Faraz Farzam will join Madison Investment Holdings and continue their investment strategy that has been in place since 2001.
Madison Investment Holdings owns Madison Investment Advisors, which was founded in 1974. Broadview Advisors was founded by Richard E. Lane in 2001.
The asset purchase transaction is expected to close in the third quarter of 2019.