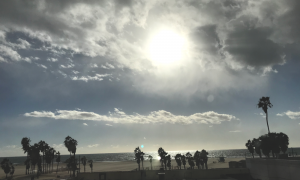 Could 'Avengers: Endgame' Propel Disney to Netflix Like Valuations?
Posted on 04/29/2019
---
The Walt Disney Company, commonly known Disney, is benefitting from the box office success of "Avengers: Endgame". Disney's accumulation of intellectual property from Marvel and other comic series has been a boon for the company. "Avengers: Endgame" smashed records with its weekend debut. The film drew in an estimated US$ 1.2 billion worldwide, thus making it the largest opening movie weekend on record. The movie tied up storylines of several Marvel movies to date. What will Disney do for a follow-up feature?
Furthermore, Disney revealed Disney+, a streaming video service, that will compete with Hulu, HBO, and Netflix. The streaming service will be available in November 2019.
Last, Disney is working on a massive expansion in Disneyland called "Star Wars: Galaxy's Edge."