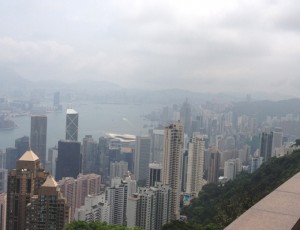 Orient Overseas Sells Long Beach Terminal Business to Macquarie
Posted on 04/30/2019
---
Orient Overseas (International) Limited agreed to sell its Long Beach, California container terminal to Macquarie Group for US$ 1.78 billion (HK$ 13.973 billion). The consideration is payable full in cash at completion. The terminal for sale is called the Long Beach Terminal Business operated by LBCT LLC. Orient Overseas sold the asset through its unit OOCL Assets. Macquarie Group bought the asset through Olivia Holdings LLC, a limited liability company organized under the laws of the State of Delaware and principally engaged in investment holding, is a majority-owned portfolio company of Macquarie Infrastructure Partners IV, an unlisted North American infrastructure fund managed by Macquarie Infrastructure and Real Assets (MIRA).
Orient Overseas operates the Long Beach Terminal Business at the Port of Long Beach, California, United States, known as the Long Beach Container Terminal. The sale was prompted by U.S. government security concerns about the parent company of the operator being a Chinese state-owned shipping giant – COSCO Shipping Holdings, which has a majority stake in Orient Overseas. The deal was part of a national security agreement signed in 2018.
Advisor
J.P. Morgan Securities (Asia Pacific) Limited advised Orient Overseas International on the deal.
Orient Overseas was founded in 1969 by Hong Kong Chief Executive Tung Chee-hwa and the company has owned the Long Beach port for more than three decades.