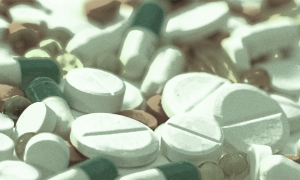 Kangmei Pharmaceutical Overstated Cash Position by $4.4 Billion
Posted on 05/01/2019
---
Based in China's Guangdong province, Kangmei Pharmaceutical Company Limited is a listed company and manufacturer of traditional Chinese medicines. Some of the company's key products include American ginseng, salvia powder, angelica, and other Chinese herbal medicines.
In a recent filing, the company said that an accounting "error" led to a major overstatement of its 2017 cash position. Kangmei Pharmaceutical overstated its cash position by US$ 4.4 billion.
Kangmei Pharmaceutical faces a possibility of being delisted if the China Securities Regulatory Commission (CSRC) finds the behavior as a major legal violation.
The China Investment Corporation (CIC) owns around 78,380,000 shares of Kangmei Pharmaceutical, or a 1.78% stake as of December 2018. Norges Bank Investment Management, manager of Norway Government Pension Fund Global, owns 6,090,000 shares in the company as of December 2018.