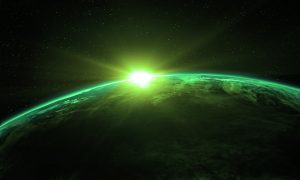 The S&P 500 ESG Index: Integrating Environmental, Social, and Governance Values into the Core
Posted on 05/13/2019
---
This article is sponsored by S&P Dow Jones Indices.
An increasing number of investors require indices that are aligned with their investment objectives and their personal or institutional values. The S&P 500 ESG Index was designed with both of these needs in mind.
The S&P 500 ESG Index is broad and constructed to be part of the core of an investor's portfolio, unlike many ESG indices that have preceded it, which were thematic or narrow in their focus. By targeting 75% of the S&P 500's market capitalization, industry by industry, the S&P 500 ESG Index offers industry diversification and a return profile in line with the U.S. large-cap market.
Yet the composition of this new index is meaningfully different from that of the S&P 500 and more compatible with the values of ESG investors. Exclusions are made related to tobacco, controversial weapons, and compliance with the UNGC. Furthermore, companies with low ESG scores relative to their industry peers around the world are also excluded. The result is an index suitable for investors moving ESG from the fringe of their portfolio to the core.
Disclaimer
By clicking on the link to view the report, you acknowledge you are an institutional investor or other accredited investor.