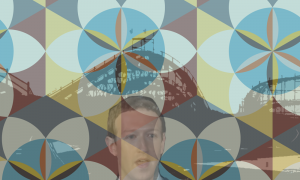 Factions on the Left and Right Want Change in the Social Media Industry
Posted on 05/13/2019
---
Social media giant Facebook, Inc. is facing angst from the both the Left and Right of the political spectrum in the United States. The U.S. Federal Trade Commission (FTC) is weighing new regulatory action against Facebook and possibly other social media companies. Facebook has around US$ 3 billion saved for anticipation of an FTC fine. Some people argue that social media is akin to a public utility and that some regulation needs to occur.
Facebook is a key equity holding for Norway Government Pension Fund Global – Norway's massive sovereign wealth fund.
Left – Break Them Up
On the left side of politics, U.S. Senators Kamala Harris and Elizabeth Warren, both presidential candidates vying for the Democrat nomination, complained about Facebook's practices. Senator Harris believes Facebook is a utility that has gone unregulated and that an idea of breaking it up is worth exploring. Senator Warren has made it clear that big technology firms like Facebook, Amazon, and Alphabet (formerly Google) should be broken up. Even Facebook co-founder Chris Hughes penned a widely-read op-ed in the New York Times saying "It's Time to Break Up Facebook."
Right – Accessing and Using Social Media is a Civil Right
On the right side of politics, young conservative figures have been getting banned from Twitter, Youtube, Facebook, and Instagram. U.S. President Donald Trump has acknowledged bias against conservatives in Silicon Valley. Will Chamberlain, a conservative figure and Publisher of Human Events, is an advocate for some action against social media companies arguing that platform access is a civil right. Future legislation or court rulings could make social media companies exposed to greater risks of violating the civil rights of Americans.
UPDATE – May 15, 2019
The White House launched a tool to gather people who experienced censorship on social media.
The White House wrote, "SOCIAL MEDIA PLATFORMS should advance FREEDOM OF SPEECH. Yet too many Americans have seen their accounts suspended, banned, or fraudulently reported for unclear "violations" of user policies.
No matter your views, if you suspect political bias caused such an action to be taken against you, share your story with President Trump."