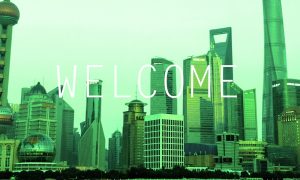 Asian Infrastructure Investment Bank Has its Debut Global Bond at $2.5 Billion
Posted on 05/17/2019
---
Asian Infrastructure Investment Bank (AIIB) will sell US$ 2.5 billion in five-year bonds for its infrastructure investments. AIIB reported that the new bonds have secured orders from nearly 100 different investors in 27 countries. The bonds were snapped up by central banks, fund managers, insurers, and pension funds. AIIB's infrastructure spending will operate under the same sustainable principles the bank maintains for its energy projects. That is, to concentrate on "renewable energy, energy efficiency, rehabilitation and upgrading of existing plants, and transmission and distribution networks." With its focus on environmental, social, and governance (ESG) investing, recycling and reusing technologies, and energy-efficient design, will be paramount in any new projects. Cross-border connectivity is also a priority. North Korea remains an ally of China, which the relationship dates back to the Korean Wear, could benefit from increased connections. In fact, China is North Korea's top trading partner and both countries have expanded physical links.
Thierry de Longuemar, AIIB's CFO, sees a trend: "This bond is reflective of investor demand globally for high-quality, sustainable investments. AIIB's outlook has always been global." Longuemar believes that investors have made a statement by purchasing the bonds, and he and AIIB "look forward to showing our global investor base the positive contribution that this capital will have in Asia and beyond." AIIB president and former executive at the China Investment Corporation, Jin Liqun, took the evidence a step further, and suggested that the US$ 8 billion in financing for the bank demonstrates AIIB's investment prowess and can be taken as a general vote of confidence. Liqun has a clear plan going forward: "By participating in capital markets, we can harness further financial support from a global investor base, which will enable us to catalyze infrastructure investment and accelerate adoption of ESG investing principles in emerging Asia."
In April 2019, AIIB approved the membership of Cote d'Ivoire, Guinea, Tunisia, and Uruguay – bringing the total to 97 members.