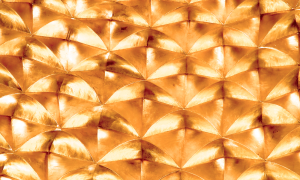 Sub-Saharan African Sovereign Wealth Fund Assets Above $10 Billion
Posted on 05/23/2019
---
As Africa grapples with a rising demographic, political issues, and currency problems, the pool of sovereign wealth assets on the continent continue to grow. According to SWFI's Global Investor database, Sub-Saharan African sovereign wealth assets total around US$ 13 billion, still dwarfing African pension assets. With that being said, a number of African SWFs are looking to invest more in alternative and equity products.
The Pula Fund, Botswana's sovereign wealth fund, suffered severe losses in the last quarter of 2018. Despite this bad news, the Pula Fund plans to increase allocation to listed equity markets and even increased the number of currencies it can invest into.
Pula Fund's Tough 2018
Global equities dove as the 2018 year came to a close, and the sovereign fund reported a drawdown of P6.7 billion. Seamogano Mosanako, Director of Communications and Information Services for the Bank of Botswana, put out a statement indicating that "In the final quarter of 2018, the value of assets held in the Pula Fund was negatively affected by short-term volatility in several major global markets in which the Fund is invested, resulting in unrealized market losses of P6.7 billion." This equates to US$ 623 million. The Pula Fund, fortified by budget surpluses and diamond revenues, is Africa's oldest sovereign wealth fund. The Pula Fund's investments are run by a partnership of the Bank of Botswana and bank-appointed asset managers. Monsanako specifically cited "global equity markets" for the Pula Fund's steep decline. Yet, the headline number doesn't tell the whole story. Since the Pula Fund was not a forced seller, the rally of 2019 "substantially" mitigated the drop the fund experienced. Also, some of the money was transferred into Botswana's declining Liquidity Portfolio to shore up the nation's savings balance.