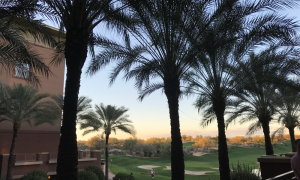 David Tepper Sees Path for Family Office
Posted on 05/23/2019
---
Popular hedge fund manager David Alan Tepper of Appaloosa Management seeks to convert his hedge fund firm into a family office. There is no timetable for this to happen, according to various media websites. Run out of Miami Beach, Appaloosa Management oversees approximately US$ 14 billion in assets, with around 70% of that capital being Tepper's own money.
Tepper got his chops at Goldman Sachs as a credit analyst back in 1985. He eventually became a trader at the Wall Street bank with a focus on bankruptcies and special situations. Tepper founded Appaloosa in early 1993, aggressively trading his own personal account in hopes to lure third-party capital. Appaloosa was formed in Chatham, New Jersey and was initially known as a junk-bond investment manager before becoming recognized as a hedge fund. By 2007, Appaloosa was managing US$ 5.3 billion in assets.
Tepper is an owner of the Carolina Panthers, an NFL team, which he acquired in 2018 for US$ 2.2 billion.