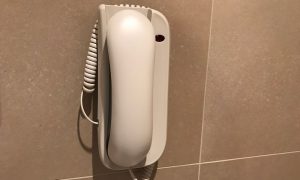 Insight Partners Acquires Recorded Future
Posted on 05/30/2019
---
Somerville, Massachusetts-based Recorded Future was formed in 2009 and focuses on real-time threat intelligence. Private equity firm Insight Partners inked a deal to acquire Recorded Future for a reported US$ 780 million. In 2017, Insight Partners led a US$ 25 million investment round into Recorded Future. Earlier investors in Recorded Future included GV (formerly known as Google Ventures), In-Q-Tel, IA Ventures, Balderton Capital, and MassMutual Ventures. Recorded Future also has operations in Gothenburg, Sweden. Recorded Future has some 400 clients including Morgan Stanley, Verizon, and GlaxoSmithKline.
Cybersecurity acquisitions are on the rise in the United States. Milpitas, California-based FireEye Inc. purchased security instrumentation company Verodin, Inc. for US$ 250 million in a cash and stock deal.
On May 29, 2019, Palo Alto Networks, a global cybersecurity company, announced that it has entered into definitive agreements to acquire Twistlock, a company involved in container security, and PureSec, a company operating in the world of serverless security, to extend its Prisma cloud security strategy. Under the terms of the agreement, Palo Alto Networks will pay approximately US$ 410 million in cash, subject to adjustments, to acquire Portland-based Twistlock. Twistlock co-founders, Ben Bernstein and Dima Stopel, will join Palo Alto Networks.
Tel Aviv-based PureSec enables its customers to build and maintain secure and reliable serverless applications. PureSec co-founders, Shaked Zin, Ory Segal, and Avi Shulman, will join Palo Alto Networks. Terms of the PureSec transaction were not disclosed.