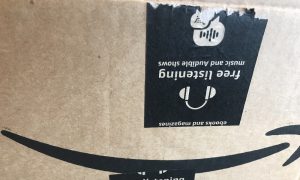 Amazon Fires at Google Ads Business by Acquiring Sizmek Ad Server
Posted on 05/31/2019
---
E-commerce giant Amazon.com, Inc. inked a deal to acquire Sizmek Ad Server and Sizmek Dynamic Creative Optimization (DCO). Post-deal, Sizmek Ad Server and Sizmek DCO will operate separately from Amazon Advertising for the time being. Amazon seeks to chip away at the dominance of Google ads and Facebook ads. The deal enables Amazon to own an ad server. Besides Google, Sizmek controlled the largest share of the online ad server market.
In March 2019, Austin-based Sizmek filed for Chapter 11 bankruptcy. In a voluntary petition filing, Sizmek estimated its assets at between US$ 100 million and US$ 500 million. Sizmek's four largest outstanding debts are to Index Exchange, PubMatic, OpenX, and AppNexus. Around 2016 to 2017, private equity firm Vector Capital coughed up around US$ 270 million in an attempt to combine Sizmek and Rocket Fuel. Sizmek had acquired Rocket Fuel in July 2017. Cerberus Capital owns debt on some of Vector Capital's deals, thus giving Cerberus an equity position in Sizmek.
Keywords: Alphabet Inc.