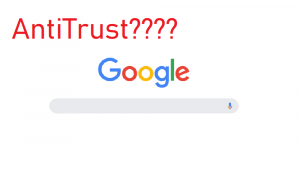 House Judiciary Committee Probes US Tech for Anti-Trust Practices
Posted on 06/03/2019
---
The U.S. House Judiciary Committee is launching a wide-ranging antitrust investigation into U.S. tech giants such as Facebook, Google (parent company is Alphabet), Amazon.com, Apple, and others. The congressional investigation is being led by U.S. Representative David N. Cicilline. The committee may use subpoena power to get answers. The probe could would be far-reaching from covering consumer privacy, e-commerce, advertising, and more.
The committee's investigation will focus on three main areas:
Documenting competition problems in digital markets;
Examining whether dominant firms are engaging in anti-competitive conduct; and
Assessing whether existing antitrust laws, competition policies, and current enforcement levels are adequate to address these issues.
According to the press release by the House Judiciary Committee on June 3, 2019, "The investigation will include a series of hearings held by the Subcommittee on Antitrust, Commercial and Administrative Law on the rise of market power online, as well as requests for information that are relevant to the investigation.
A small number of dominant, unregulated platforms have extraordinary power over commerce, communication, and information online. Based on investigative reporting and oversight by international policymakers and enforcers, there are concerns that these platforms have the incentive and ability to harm the competitive process. The Antitrust Subcommittee will conduct a top-to-bottom review of the market power held by giant tech platforms. This is the first time Congress has undertaken an investigation into this behavior."