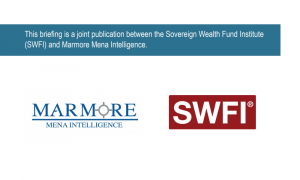 Marmore: Gulf Cooperation Council (GCC) Sovereign Wealth Funds Experience Asset Growth
Posted on 06/04/2019
---
This briefing is a joint publication between the Sovereign Wealth Fund Institute (SWFI) and Marmore Mena Intelligence.
With the aim of reducing their dependency on hydrocarbons, diversification efforts of the GCC states have surged. As a part of these efforts, a large portion of their capital reserves collected over the years have been channeled into investments not only in their domestic economies, but also all over the world. These investment operations are carried out through sovereign wealth funds (SWFs), which have become one of the largest in the world with six out of the top twenty SWFs belonging to the GCC region.
Moreover, when we compare the size of these SWFs to the population of the various GCC countries, we find that the per capita fund size are significant on an international scale and the amount invested by the GCC countries can have a significant influence in their economies. The assets under management of the GCC Sovereign Wealth Funds have grown at a significant pace of over 8% since 2010 to nearly USD 2.3 trillion in 2018.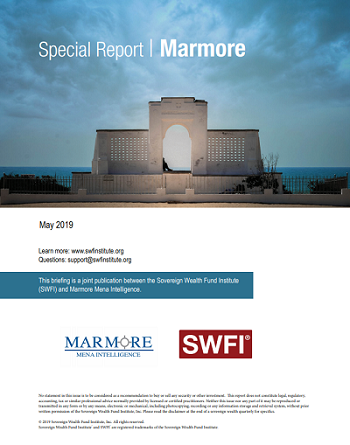 Disclaimer
By clicking on the link to view the report, you acknowledge you are an institutional investor or other accredited investor.