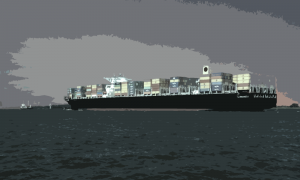 Northleaf Capital Partners Finds Opportunity in Odfjell
Posted on 06/06/2019
---
Funds managed by Toronto-based Northleaf Capital Partners acquired a 49% equity interest in Odfjell Holdings (US) Inc. (OHUS), a portfolio of bulk liquid storage terminals in the United States. The remaining 51% interest continues to be held by Odfjell SE. The U.S. part of the business at Odfjell has a number of attractive drivers including attractive feedstock, gas-based chemicals, long haul shipments, and chemical building block prices that are under pressure.
Northleaf Capital was keen on making direct investments in high-quality bulk liquid storage assets.
Headquartered in Bergen, Odfjell SE is one of the largest operator of chemical tankers on Earth. Odfjell listed on the Oslo Stock Exchange in 1986. Odfjell is keen on accessing a diversified portfolio of capital sources and counterparties to secure flexibility and a competitive cost of capital.
Odfjell experienced nearly a decade of weak markets, which increased the company's loan-to-value ratios. In 2008, Odfjell's loan-to-value ratio was 36%. In 2011, it was 56% and in 2018, it was 63%. The company is targeting to lower the loan-to-value ratio between 55% to 60%. In addition, traditional European shipping banks have reduced their exposure or exited the shipping space.