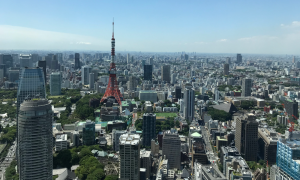 ESG Study Dives into Sustainability and Definitions
Posted on 06/13/2019
---
Tokyo-based Nissay Asset Management Corporation released a lengthy report called "Study of ESG Information Disclosure," which was commissioned by Japan's Government Pension Investment Fund (GPIF). Nissay Asset Management was selected to conduct the extensive study in November 2018.
Japan's GPIF has made a push into adopting ESG practices and telegraphing to listed companies its intentions, as the pension investor is a major allocator in Japanese equity markets. Institutional investors such as GPIF and Norway Government Pension Fund Global are often referred to as universal owners, since these long-term pools of capital are spread widely across listed equity markets.
The report goes into detail on ESG and its origins, current compliance practices, GRI standards, SASB metrics, and other information. Nissay Asset Management reconstructs the various lingo of what sustainability means in a plethora of circumstances.
For example, in the report, when gazing at the different standards of sustainability (planet and social systems versus corporate sustainability), it reads, "For example, both standards have disclosure items and indicators related to energy consumption, and they both commonly seek disclosure about the amount of energy that a company consumes through its own production activities, and the proportion of renewable energy. However, looking at the disclosure items and indicators related to energy consumption associated with the use of products and/or services by consumers/clients, the two standards are clearly different. Specifically, the GRI Standards require disclosure of "how much the environmental efficiency of the products and services improved" (= impact on the planet), while the SASB Standards require disclosure of "how many products and services were sold that had a better environmental efficiency, and/or the amount of revenue from them" (= impact on business results)."
Nissay Asset Management Corporation is a member of Nippon Life Group.
Report Link: https://www.gpif.go.jp/en/investment/esg.html
Keywords: Government Pension Investment Fund Japan, Nippon Life Insurance Company.