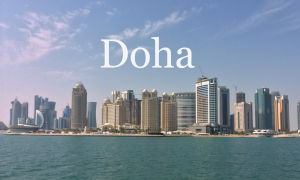 Qatar SWF and Douglas Emmett Acquire The Glendon
Posted on 07/02/2019
---
The Qatar Investment Authority (QIA) and real estate investment trust Douglas Emmett Inc. purchased The Glendon, a residential community in Westwood, California, for US$ 365 million. The Glendon is a residential community with 350 apartments and roughly 50,000 square feet of retail space. QIA has worked with Dougles Emmett in the past on investments in office properties in the Los Angeles area.
According to the press release, in regards to QIA's investments, "With the goal to deploy $45 billion throughout the US in the coming years, the acquisition is in line with QIA's announced intention to increase the diversification of its portfolio across the United States."
Douglas Emmett had acquired the property for US$ 365 million and then contributed to the partnership between QIA. The property will be held by an existing consolidated joint venture with institutional investors, including QIA. The same consolidated joint venture also owns five Class A office properties in Santa Monica, Brentwood, and Beverly Hills. Douglas Emmett provided 20% of the equity capital and manages the joint venture.
According to a filing submitted to the SEC, "Built in 2008, The Glendon is located at 1060 Glendon Avenue, and sits on 4.25 acres in the heart of pedestrian-friendly Westwood Village in Los Angeles. The property is within easy walking distance of Westwood's Class A office space (including over 2.1 million square feet owned by Douglas Emmett), UCLA's world-renowned campus, The Ronald Reagan UCLA Medical Center, and over 300 local shops and restaurants. The Glendon common areas were recently upgraded and the property is midway through a total unit renovation which will be completed by Douglas Emmett. The Glendon's multifamily units and its ground floor retail are both 97% leased."
Address: 1040 Glendon Ave, Los Angeles, CA 90024.