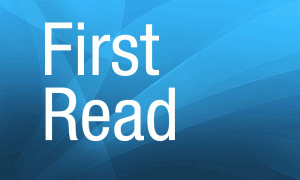 SWFI First Read, July 8, 2019
Posted on 07/08/2019
---
Iran Continues to Enrich Uranium, Breaches 2015 Agreement
Iran has already given admission of breaching the 2015 nuclear deal. On July 7, 2019, Iran Deputy Foreign Minister Abbas Araghchi publicly said that Iran would break within hours the limit on uranium enrichment that was set in the 2015 nuclear agreement. The U.S., one of the parties to the Iran nuclear deal in 2015, had withdrawn from the deal. In June 2019, Iran shot down an unmanned U.S. drone, in which U.S. President Donald Trump had called off retaliatory airstrikes.
Kyriakos Mitsotakis to be Greece's New Prime Minister
Athens-born Kyriakos Mitsotakis is a Greek politician who has been President of New Democracy, Leader of the Opposition since 2016 until July 2019. He previously served as Minister of Administrative Reform from 2013 to 2015. Official results telegraph that Mitsotakis's New Democracy party is leading with 39.6% over Alexis Tsipras' Syriza party, with 69% of the vote counted. Kyriakos Mitsotakis is expected to be Greece's new prime minister.
Petronas Sells 50% Stake in Dragon LNG to Ancala Partners
Petroliam Nasional Berhad, through its unit Petronas LNG, sold a 50% stake in the liquefied natural gas (LNG) regasification terminal in Milford Haven, Wales to London-based Ancala Partners. The terminal is called Dragon LNG. Petronas will continue to be a customer of Dragon LNG.
Bpifrance Backs Cubyn
Paris-based Cubyn raised €12 million from an investment round led by DN Capital. Other investors in round include 360 Capital Partners, BNP Paribas Developpement, Partech Ventures, and Bpifrance. Cubyn is a provider of outsourced logistics for e-commerce companies.
Ragde Eiendom Buys Norwegian Assets from Tristan Capital Partners
Oslo-based Ragde Eiendom AS acquired four retail parks and two land plots in Norway from Tristan Capital Partners' European Property Investors Special Opportunities 3 (EPISO 3) for €160 million. These assets were part of a larger portfolio that Tristan Capital Partners acquired in 2015.
Aquila Capital Buys Toledo Site for Logistics Development
Aquila Capital purchased a site in a Spanish green industrial park in Toledo, Spain. Aquila Capital plans to develop over 500,000 square meters of logistics space.