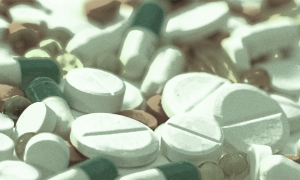 Johnson & Johnson Plans to Test HIV Vaccine in Europe and US
Posted on 07/12/2019
---
Johnson & Johnson is an American multinational medical devices, pharmaceutical and consumer packaged goods manufacturing company founded in 1886. The company is positioned to test an experimental HIV vaccine in the United States and Europe. This experimental vaccine is a mosaic-based preventative immunization. Johnson & Johnson is also doing a phase 2 clinical trial for the HIV vaccine in Africa.
If HIV is not treated it can turn into AIDS.
U.S. Government Front
U.S. President Donald Trump has pledged to end the HIV epidemic in the United States by 2030. For example, Gilead Sciences is a major pharmaceutical player in the HIV drug market. Gilead Sciences reached an agreement with the Trump administration. In this agreement, Gilead agreed to donate medications that reduce the risk of HIV transmission for up to 200,000 people per annum until 2025.
Talc Powder
Johnson & Johnson also received some bad news. The U.S. Department of Justice (DOJ) is conducting a criminal probe into whether Johnson & Johnson lied about potential cancer risks of its talcum powder – essentially any carcinogens in their products.