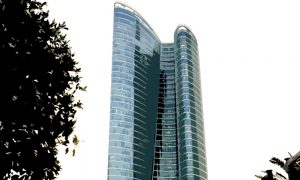 6 Interesting Highlights from ADIA's 2018 Review
Posted on 07/15/2019
---
The Abu Dhabi Investment Authority (ADIA) released its 2018 annual review. In the review, Hamed bin Zayed Al Nahyan, Managing Director of ADIA, stated, "Bond returns have recorded less impressive growth during this period. However, with yields hovering near zero, that should come as no surprise."
2018 was Positive, but 2017 was a Better Year in Returns
With one of the longest economic expansions on record in the modern era, ADIA had a lower return in 2018 versus 2017, as the 20-year return for ADIA in 2018 was 5.4% compared to the 20-year return in 2017 at 6.5%.
ESG Factor Opportunities Arise
ADIA is looking to embrace ESG criteria, as more products and solutions are being released by asset managers and banks. ADIA is a founding member of the One Planet SWF group. In addition, ADIA is major institutional investor in enhanced index products, or smart beta portfolios. Furthermore, ADIA enacted a resolution to take climate change considerations into its investment proposal review process.
Partners Contribute More to ADIA's PE Deal Flow
ADIA's private equity team utilized its partners even more to source deals in 2018. In 2018, ADIA's partners provided 40% of the sovereign wealth fund's overall new PE-based commitments, compared to around 30% in 2017. Furthermore, the total value of new private equity principal investments increased 50% in 2018 compared to 2017, and has more than doubled since 2016.
Relative Value Hedge Fund Strategies Win for ADIA
ADIA has an alternative investments department. ADIA's relative value strategies outperformed in 2018, with a similar outperformance in 2015, as well. According to ADIA's review, "while Relative Value has been the most consistently successful strategy of recent years, history shows that it may be tested if volatility increases further and liquidity or financing decreases." Relative value strategies also performed positively for ADIA in 2016. ADIA's allocation to systematic and trend-following strategies were dismal and had a hard time to capture on swings throughout 2018.
Real Estate Bets in India, China, and other Emerging Markets
Similar to Singapore's GIC Private Limited, ADIA is a major global institutional investor in real estate. Armed with a massive war chest of cash, the Gulf sovereign wealth fund's extensive real estate investment team remains on the hunt for property opportunities in Eastern markets, as private property right improvements have manifested over the past 12 years. With relatively-stronger legal frameworks, ADIA has deployed capital in China and other parts of Asia in varying stages. China remains a major focus of ADIA's real estate efforts.
Employment Number Stability
ADIA experienced major headcount growth in 2010, capping at 1,200 people; however 2016 was the apex for ADIA's employee count at 1,750. It appears 1,700 workers is the stable number of employees for ADIA at the end of 2018. ADIA revealed that they are hiring in a number of areas including active fixed income.