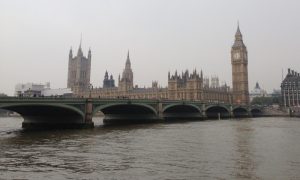 Bill Ackman's London-Listed Pershing Square Faces its own Activist
Posted on 07/17/2019
---
Asset Value Investors Ltd is giving a major activist hedge fund a taste of its own medicine. London-listed hedge fund Pershing Square Holdings is run by Bill Ackman. Asset Value Investors is a 3% ownership shareholder, holding around a US$ 120 million stake or 6.7 million shares, in Pershing Square Holdings who is opposing the US$ 400 million debt issuance plan for the activist fund. Asset Value Investors, on behalf of institutional clients, has been a holder of Pershing Square Holdings for over two years.
On July 16, 2019, Tom Treanor of Asset Value Investors, sent a letter to Pershing Square Holdings, "We are writing this open letter to you following the outrageous decision by the Board to sanction the issuance of $400m of twenty-year debt without, as far as we are aware, any consultation with shareholders unconnected to the Investment Manager. The issue of such long-dated debt materially constrains the Board's ability to manage PSH's persistently wide discount to NAV, at a time when doing so should be their primary focus. We are staggered that the Board has decided to further tie its hands in this way.
At AVI, we pride ourselves on being an engaged shareholder in all our investee companies, and our first preference is always to resolve contentious issues behind closed doors. Indeed, we did so with you in January 2018 when the ill-conceived proposed tender by Bill Ackman was rightly abandoned in favour of a company-led tender following representations from ourselves and other shareholders. With the debt issue being announced as a "fully committed" fait accompli, we see no choice other than to write to you in this public forum in the hope that sunlight is the best disinfectant for the company's corporate governance failings."
Pershing Square Holdings is a closed-end hedge fund known for its focus on targeting North American companies. Pershing Square Capital Management is the manager of Pershing Square Holdings.
Pershing Square Holdings, a London-listed hedge fund led by Bill Ackman, yesterday received public opposition to its $400 million debt issuance plan from 3% shareholder Asset Value Investors. Pershing Square Holdings top equity holdings include Chipotle, Restaurant Brands International, Starbucks, Hilton, and Lowe's.
Asset Value Investors was established in 1985 to manage the assets of British Empire Trust plc (British Empire), then a £6 million London listed investment company. It changed its name from British Empire Trust to AVI Global Trust (AGT) in May 2019.