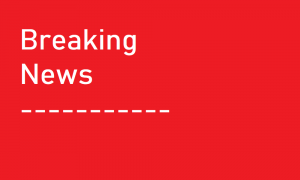 Iran Captures British Oil Tanker Stena Impero
Posted on 07/19/2019
---
Iranian state media said the Iran Revolutionary Guard (IRGC) had captured the British oil tanker UK registered vessel Stena Impero (built 2018, 49,683 DWT) in the Strait of Hormuz. "We are urgently seeking further information and assessing the situation following reports of an incident in the Gulf," a spokesman for the U.K. Ministry of Defence said on Friday.
The U.K. operator confirms it cannot contact ship. There are 23 seafarers aboard. Northern Marine Management has not been able to establish contact directly with the vessel since it was notified of the incident at approximately 1600 Today, 19th July 2019.
Two weeks prior, the British navy seized an Iranian tanker in Gibraltar.
UPDATE… hours later….
Iran Revolutionary Guard (IRGC) has also seized a second tanker, the Liberian-flagged MV Mesdar, according to a U.S. official. However, Tasnim news agency said the second vessel MV Mesdar, had not been seized.