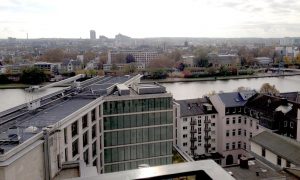 Permira and TCV Lead Series F Round in FlixMobility
Posted on 07/20/2019
---
Munich-based FlixMobility GmbH was created by Jochen Engert, a former consultant of the Boston Consulting Group (BCG). The German mobility platform app service, which connects people to bus and train services, raised around €500 million in a Series F investment round led by Permira and TCV (Technology Crossover Ventures), giving the company a valuation just upwards past €2 billion. Other investors in the round include Holtzbrinck Ventures and the European Investment Bank (EIB). Older backers in FlixMobility include General Atlantic, Silver Lake Partners, and automobile manufacturer Daimler, which invested in FlixBus (old name of FlixMobility) in December 2016.
Morgan Stanley was the sole organizer of the Series F round fundraising.
The German long-distance bus market was deregulated in 2013. Beginning in 2013 as a startup, FlixMobility runs on a phone app similar to Uber's car app. FlixMobility started as FlixBus, capturing the bus app market in Germany. FlixMobility works with local transport partners in 30 European countries.