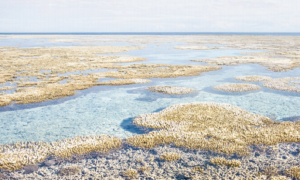 Panorama – Forces shaping the investment landscape
Posted on 07/22/2019
---
This article is sponsored by UBS Asset Management.
The US economic expansion became the longest in history this month, which brings to mind the old saying, 'nothing good lasts forever.' Meanwhile, trade wars, the threat of new tariffs, Brexit, and European and US political risk are just a few factors that have the potential to drive volatility and threaten risk asset prices over the coming months. In UBS Asset Management's mid-year edition of Panorama, investment experts discuss some of the opportunities and risks they see across asset classes and markets in the coming months. Topics include investing in China, the fixed income outlook, sustainable investing and a fresh look at active vs. passive investing in the current market environment.
VIEW REPORT
Disclaimer
By clicking on the link to view the report, you acknowledge you are an institutional investor or other accredited investor.
Image credit: UBS report.