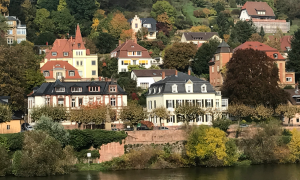 What is the €10 Billion EIB Circular Economy Initiative?
Posted on 07/27/2019
---
The European Investment Bank, of Kirchberg, Luxembourg, has partnered with several prominent banks to promote new means of financing that will impact the value chain of many products. Bank Gospodarstwa Krajowego of Poland, Caisse des Depots et Consignations of France (CDC), Cassa Depositi e Prestiti of Italy (CDP), Instituto de Credito Oficial of Spain, and Kreditanstalt fur Wiederaufbau of Germany will pledge €10 billion to accelerate the transition to a sustainable and "circular" economy, which minimizes waste at all levels. There will be funds for the development of projects over the next five years that will decrease pollution, maximize resource efficiency, and spur innovation. In total, the six organizations will work together and share expertise, as they seek to jumpstart infrastructure, lend to municipalities, and seek out companies that have the means to accomplish their goals.
A circular economy involves several high-level adaptations, all operating at once, to produce the greatest use of all resources, including waste. It begins with circular design and production. Care will be taken to determine whether the design of the product reduces its use of energy and material. Even waste water, which is used in the manufacturing process, is intended to be saved and repurposed. Circular extension and use principles will emphasize reusing and repairing objects, and avoiding putting them in the scrap heap. If scrapped, however, recycling strategies will come into play.
According to the EIB website, "In a circular economy, new products and assets are designed and produced in a way that reduces virgin material consumption and waste generation; new business models and strategies are applied that optimise capacity utilisation and extend useful life of products and assets; and resource and material loops are closed through recycling of end-of-life products and materials."
| Five national promotional banks & institutions | Name Abbreviation | Country |
| --- | --- | --- |
| Bank Gospodarstwa Krajowego | BGK | Poland |
| Groupe Caisse des Dépôtsincluding Bpifrance | CDC | France |
| Cassa Depositi e Prestiti | CDP | Italy |
| Instituto de Crédito Oficial | ICO | Spain |
| Kreditanstalt für Wiederaufbau | KfW | Germany |
Bank Gospodarstwa Krajowego President, Beata Daszynska-Muzyczka, says that Poland's national priorities are the same as those of the EU: "At BGK we believe that sustainable development, combined with the circular economy, represents an assumption of responsibility towards future generations. . . Our approach is in line with the Roadmap for a circular economy of the Polish government, which in turn is based on the EU Strategy for a circular economy." Caisse des Depots et Consignations CEO Eric Lombard has hopes to "support further circular projects in France." Other bank leaders voiced additional support and enthusiasm for the joint partnership and its upcoming work within the European Union.
Other benefits of the circular economy are no less important to member states. Resource resilience would result because fewer raw materials would be needed overall. Economic growth could occur, as more and more businesses seek eco-friendly methods to promote and sell their contributions to a green-minded public. Also, we are seeing a strong emphasis on ESG (environmental, social, governance factors), in many forms, throughout the investment world.
EIB and CDP
On another note, the EIB and CDP inked a €200 million loan agreement to promote lending to Italian mid-cap companies. EIB will provide a credit line to Italian mid-caps through CDP. CDP can support up to 20 mid-cap companies in Italy through this loan. However, the EIB financing can be used to cover only 50% of any supported project by the Italian institution.