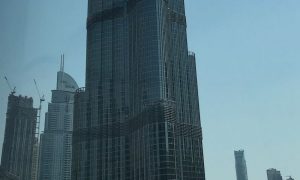 Dubai Financial Services Authority Fines Abraaj Group $315 Million
Posted on 07/30/2019
---
Dubai Financial Services Authority (DFSA), the market regulator, levied a total US$ 315 million fine on The Abraaj Group – the collapsed private equity firm that focused on emerging markets. A US$ 299 million fine was imposed on Abraaj Investment Management Limited (AIML) and a US$ 15.27 million fine toward Abraaj Capital Limited (ACLD) were levied by DFSA. DFSA initiated its investigation into the Abraaj Group in January 2018. DFSA imposed the two finds over "serious wrongdoing" and "misusing investors' monies," according to a public statement by DFSA.
The private equity firm has sold off funds and units, while the firm's former employees are facing legal investigations in the United States.
"The size of these fines reflects the seriousness with which the DFSA views AIML's and ACLD's contraventions. Senior management rode roughshod over their compliance function and the misconduct and deceit were pervasive and persistent. We will pursue the persons or entities who perpetrated this activity, including those who allowed this to happen through major corporate governance breaches, to the full extent of our powers," Bryan Stirewalt, Chief Executive of the DFSA, said in a public statement.