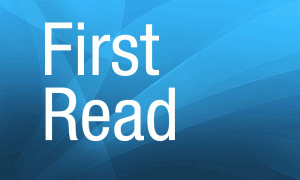 SWFI First Read, July 31, 2019
Posted on 07/31/2019
---
Kuwait Investment Authority Generated Profits from 12 Large Companies
Kuwait Finance Minister Nayef Al Hajraf revealed the Kuwait Investment Authority (KIA) reported a net profit of US$ 19 billion from investing in twelve international firms since 2007. These twelve companies include Dow Chemical, Bank of America Corporation, Citibank (also known as Citigroup), Bank ABC (also known as Arab Banking Corporation), BlackRock, Visa Inc., France's Areva, AIA Group, CITIC Group Corporation Ltd., the Industrial and Commercial Bank of China (ICBC), AIG Bank, and IHH Healthcare.
CPPIB and SoftBank Participate in Series G Round in Compass
New York-based Compass, an online platform for real estate purchases and rentals, raised US$ 370 million in Series G funding at a US$ 6.4 billion valuation. Investors in this round include SoftBank Vision Fund (managed by SoftBank Group Corporation), Canada Pension Plan Investment Board, (CPPIB), and Dragoneer Investment Group.
Stichting Pensioenfonds Sligro to Join APF Centraal Beheer
With €370 million in assets, Stichting Pensioenfonds Sligro is the corporate pension for Dutch food wholesaler Sligro. Pensioenfonds Sligro is joining the general pension fund (APF) Centraal Beheer, a subsidiary of Achmea. Adding in the Sligro scheme of nearly 11,000 participants, Centraal Beheer's APF will grow to €1.9 billion of assets under management. With increasing regulation and cost per participant the Sligro scheme decided to not become independent.