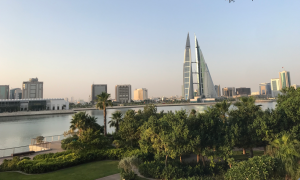 RESULTS: UBS Annual Reserve Manager Survey 2019
Posted on 08/07/2019
---
This article is sponsored by UBS Asset Management.
UBS 25th Annual Reserve Manager Survey June 2019
Central banks and sovereign wealth funds around the world have continued to adjust their reserve management practices to meet their goals while keeping a close eye on the risks and opportunities they see playing out on the global stage.
That is one of the key takeaways from UBS Asset Management's 25th annual Reserve Management Seminar survey of global central banks. Results were presented at the 25th UBS Reserve Management Seminar, held June 23-27 in Thun, Switzerland. In addition, an on-site survey of current economic and market views was conducted during the seminar, which was attended by close to 70 sovereign investors from leading institutions. Results of the on-site poll are included in the survey's appendix.
Highlights from the survey:
– 66% believe the USD will remain the dominant reserve currency.

– 38% say the RMB will become a leading reserve currency in coming years.

– Top three risks to the global economy: trade wars, global economic slowdown and a hard landing for China.
VIEW SURVEY RESULTS
Disclaimer
By clicking on the link to view the survey, you acknowledge you are an institutional investor or other accredited investor.