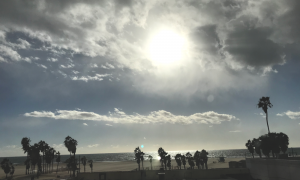 Worldwide Facilities Finds a New Home at Genstar Capital
Posted on 08/10/2019
---
San Francisco-based Genstar Capital LLC acquired a large ownership position in Manhattan Beach, California-based Worldwide Facilities, LLC, a national wholesale insurance brokerage, managing general agency, and program manager from Lovell Minnick Partners. Lovell Minnick Partners is a private equity firm focused on investments in the global financial services industry, including related technology and business service companies. The deal was announced on August 7, 2019.
Worldwide Facilities has been in business since the 1970s.
Lovell Minnick Partners acquired a stake in Worldwide Facilities on July 6, 2015. Post-deal in 2015, Worldwide Facilities was majority-owned by its employees. During this period, Worldwide Facilities made eight acquisitions in four years.
Advisors on August 2019 Deal
Morgan Stanley & Co. LLC and Waller Helms Advisors acted as financial advisors to Lovell Minnick and Worldwide Facilities in connection with the transaction, while McGuireWoods LLP served as legal counsel to Lovell Minnick.
Marsh, Berry & Co. acted as financial advisor, and Ropes and Gray LLP as legal counsel to Genstar Capital.