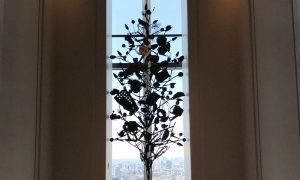 Eastspring Investments Bolsters Asian Footprint with Thanachart Fund Management Deal
Posted on 08/15/2019
---
The Asian asset management business of Prudential plc, which runs Eastspring Investments, has signed a Memorandum of Understanding (MoU) to acquire a controlling stake in Bangkok-based Thanachart Fund Management. As the ninth largest asset manager in Thailand, Thanachart Fund Management (TFund) reported total assets under management of US$ 6.8 billion, as at December 31, 2018. TFund is a joint venture between Thanachart Bank Public Company Lim and Thailand-based Government Savings Bank, which hold 75% and 25% of the shares, respectively.
According to a press release Eastspring expects to enter into a definitive agreement by the end of 2019, subject to regulatory approvals. The deal is the second for Eastspring in the increasingly affluent Southeast Asian country.
Last year Eastspring agreed to buy a majority stake in another Thai asset manager when it acquired 65% of TMB Asset Management. As at March 31, 2018 TMB had $13 billion in assets under management making it Thailand's fifth largest asset manager. Eastspring has an option to increase its ownership to 100% in the future. Relative political stability, robust economic growth, coupled with a solid stock market in Thailand have aligned increasing both personal and institutional wealth. As a result global wealth managers have also been ramping up their presence in the country.
Switzerland's Credit Suisse AG established its own onshore Bangkok business unit while fellow Swiss private bank Julius Baer set up a wealth management joint venture with Siam Commercial Bank, Thailand's third-largest bank by assets.