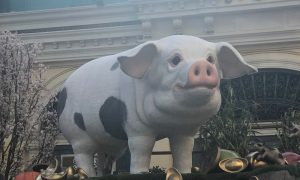 Institutional Investors Jump in on Alt Protein aka Fake Meat
Posted on 08/18/2019
---
Soy burgers or Tofurkey (a portmanteau of tofu and turkey) are not new concepts when it comes to eating, but with greater advances of science and testing, companies are trying to make a plant burger, actually taste and look like hamburger. In fact, many soy or tofu alternative protein products have failed and many companies in the granola-like vegan industry have gone bankrupt. Remember the term "veggie burger," what has really changed in the sense that fake meat is all the rage for institutional investors?
Beyond Meat, Inc. and the Impossible Burger have breathed renew light into the veggie burger industry, fanned by the flames of financial media outlets and venture capital stars.
With the success of Beyond Meat's initial public offering, other investors are trying to cash-in on alternative protein, or meat-less protein products. Motif FoodWorks is a Boston-based protein alternatives startup. Motif FoodWorks raised US$ 27.5 million, in which, General Atlantic led the round, and was joined by CPT Capital. Hermosa Beach, California-based PowerPlant Ventures raised its second fund with US$ 165 million in capital to target plant-based food startups. Even struggling food-prepped companies like Blue Apron benefited from the IPO of Beyond Meat. Blue Apron disclosed in July 2019 that it would add Beyond Meat products to its menu.