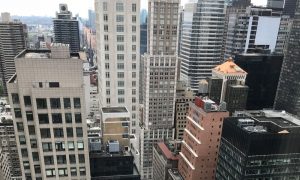 CenterSquare Investment Management Buys RCG Longview
Posted on 08/19/2019
---
Once a part of the BNY Mellon empire, CenterSquare Investment Management, entered into a definitive agreement to purchase private real estate debt manager RCG Longview, a New York-based firm. RCG Longview was founded in 1999. The transaction is expected to be completed by year end 2019.
RCG Longview managed approximately US$ 1.8 billion of private real estate debt and equity investments as of December 31, 2018. It manages investments for institutional investors and high net worth individuals throughout the US. RCG Longview has its origins with current and former managers – Peter Cohen and Michael Boxer (Ramius Capital Group, LLC – now part of Cowen), Jeffrey Feil and Jay Anderson (The Feil Organization), Morton Olshan (Mall Properties), and Jon Estreich (Estreich & Company).
CenterSquare Investment Management was founded in 1987 and separated from BNY Mellon in January 2018.
Advisors
In connection with this transaction, Berkshire Global Advisors LP acted as financial advisor and Stroock & Stroock & Lavan LLP acted as legal advisor to RCG Longview. Stradley Ronon Stevens & Young, LLP acted as legal advisor to CenterSquare.
Keywords: Bank of New York Mellon Corporation.