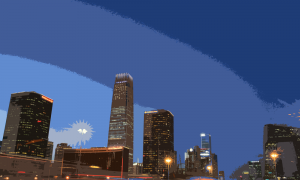 Ping An Insurance Acquires Lize Financial Beijing Development
Posted on 08/20/2019
---
Chinese insurance giant Ping An recently reported robust first half results seeing its net profit surge 68.1% year on year to 97.6 billion RMB.
On the back of the performance, the financial services giant has now shelled out for a commercial development in an emerging financial hub in the Chinese capital Beijing. Ping An has agreed to purchase 100% of the equity along with associated debts, in a commercial project in the up-and-coming Lize Financial Business District in south-west Beijing. The business area plans to be fully-covered with 5G technology, permitting faster internet access. The Lize district lies in between Beijing West Railway station, Beijing South Railway Station, and Fentai Railway station
The terms of the deal will see Ping An will pay 5.387 billion RMB of the compensation for the target project in equity while taking on another 442 million RMB in debt. The property project company is Beijing Wusheng Technology Co., Ltd.The vendor, Beijing-based and Shanghai-listed China Fortune Land Development (CFLD), announced the transaction on its website. CFLD is principally engaged in the development and construction of industrial parks, and the development of urban real estate in and around Beijing. According to the transaction details a commercial building of up to 155,000 square meters will be constructed by CFLD on the project site.
In late July 2019, Lize Holdings, Cushman & Wakefield, and Jintang Tianrun Group agreed to form Beijing Jintang – Cushman & Wakefield company to provide property management services for buildings in the area.
Keyword: Ping An Insurance.