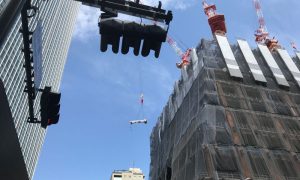 Sumitomo Mitsui Financial Group Inks Deal to Buy TT International
Posted on 08/23/2019
---
On August 23, 2019, Tokyo-based Sumitomo Mitsui Financial Group inked a deal to acquire TT International (TT International Investment Management), a London-based asset manager with expertise in emerging market equities. The estimated price for the deal is roughly 20 billion JPY. However, the total cost for the company could increase as high as 35 billion JPY based on performance-based provisions. The deal is expected to close before 2020.
TT International plans to operate apart from SMFG unit Sumitomo Mitsui DS Asset Management. TT International disclosed that it will continue to retain its brand, staff, investment autonomy and existing management structure with Timothy Alexander Tacchi (Tim Tacchi) as Managing Director. Tim Tacchi founded TT international in 1988, initially running European equity long-short strategies. Before founding TTI, Tacchi was an Investment Director at Fidelity International.
At the July 31, 2019, TTI had US$ 8.4 billion in assets under management. Sumitomo Mitsui Financial Group plans to offer TTI products to its Japanese institutional investor clients.