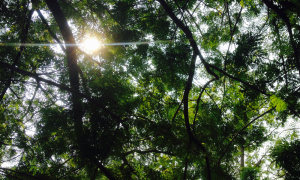 Sovereign Funds Target Venture Capital Funds in Southeast Asia
Posted on 08/24/2019
---
Southeast Asian venture capital firm East Ventures announced the close of its sixth fund at US$ 75 million, exceeding more than double the firm's initial US$ 30 million target. According to the venture capital firm, the fund was oversubscribed from its initial US$ 30 million target due to strong demand from ultra-high net worth individuals (UHNWIs), Asian family offices, fund-of-funds, and several sovereign wealth funds. Established a decade ago, East Ventures is an early-stage venture fund focused on Southeast Asia and Japan, with an emphasis on Indonesia, an attempt to take advantage of Indonesia's growing internet adoption. The firm has invested in hundreds of companies in Indonesia, Singapore, Japan, Malaysia, Vietnam, and Thailand. Some of these companies include CoHive, Sociolla, and Warung Pintar.
Among notable UHNWIs are Singapore-based Eduardo Saverin (Co-Founder of Facebook), and Kaling Lim (Co-Founder of Razer). Institutional investors joining the fund include Pavilion Capital, Adams Street Partners, and Temasek Holdings, as well as the Asian family offices including Indonesia-based Sinarmas Group, Triputra Group, and Emtek Group. Existing limited partners are joining as well to support the fund. According to the SWFI Global Asset Owner Platform (www.swfi.com), Temasek Holdings has also invested in other Asian venture funds such as Jungle Ventures III and Openspace Ventures II. Temasek Holdings also runs a venture operation called Vertex Ventures.
East Ventures and the Indonesian Internet Story
Backing companies like Traveloka and Tokopdia, East Ventures has been developing pan-Asia tech-ecosystems and backing startups in their early days. The new fund will attempt to further East Ventures' mission of building the digital infrastructure in Indonesia, while working with young digital entrepreneurs to build long and sustainable companies in Southeast Asia. This is not without risk, as many of these startups compete with U.S. and Chinese technology companies.
"We are overwhelmed by the support given by our investors and decided to expand, but hard limit, the fund to $75M, we could have raised more but we wanted to maintain certain disciplines in this euphoria era." said Willson Cuaca, Managing Partner of East Ventures, in a press release.