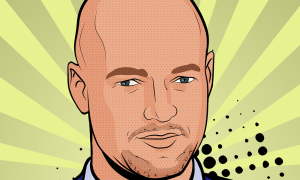 Norway Sovereign Wealth Fund Advised to Invest in More US Stocks
Posted on 08/27/2019
---
Norway's Ministry of Finance on November 6, 2018 requested Norges Bank analyze the geographic distribution and composition of its benchmarks for equities for the country's sovereign wealth fund. Norges Bank Investment Management (NBIM) revealed the outcome of that analysis.
Norway Government Pension Fund Global, the country's massive sovereign wealth fund, has over US$ 1 trillion in assets.
NBIM revealed that the weights for equities were adjusted toward float-adjusted market weights. Furthermore, the sovereign wealth fund was advised by the central bank to adjust weights by increasing the weight of equities in North America and reducing the weight of equities in European developed markets. This means that more money will flow toward U.S. equity markets and tech companies like Facebook and Alphabet could be major beneficiaries. Historically, the sovereign investor gave a higher weighting toward European stocks.
Emerging Markets
There was also a recommendation to not change the method and rules for the composition of the sub-index for emerging markets in the benchmark index for equities.