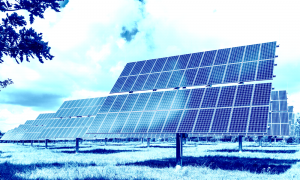 Aquila Capital Recruits to Meet Demand From Asia
Posted on 08/28/2019
---
To address the insatiable appetite from institutional clients across Asia, Hamburg-based alternative investment firm Aquila Capital revealed two senior hires. As the lead bridge with Asian institutional investors, the new additions will advise Asian clients on environmentally sustainable investment strategies in Europe and selectively advise Aquila Capital-led groups on major M&A transactions. Increasingly, Asian institutional investors are wanting more access to alternative assets in Europe. Founded in 2001 by Dr. Dieter Rentsch and Roman Rosslenbroich, Aquila Capital currently manages EUR 8.2 billion for its clients worldwide, as at March 31, 2019. Aquila Capital is the alternative asset management division of the Aquila Group.
Aquila Capital claims the additional headcount was required to match the enormous interest in renewable energy investments from major strategic and institutional investors across Asia.
Both new hires have experience of working with Aquila Capital and its institutional investors through previous transactions.
Taking on the role of Managing Director, Yoon-Jian Chong joins Aquila Capital from KPMG M&A in the United Kingdom. He brings with him in excess of 20 years of M&A investment banking experience. Prior to KPMG, Yoon had spells with Citigroup, Morgan Stanley, and ING Barings. He has worked extensively with Asian sovereign wealth funds, trading houses, as well as utilities and power companies.
Also joining from KPMG M&A is I-An Chen who takes on the role of Director. She has worked on Asian investors' renewable energy and battery storage mandates in the past and has also worked on U.K.-China cross-border M&A.
The new recruits will remain in Europe, based in Aquila Capital's London office. The pair are expected to ramp up coverage and relationship-building with pan-Asian strategic and institutional clients. Yoon will also take on the additional responsibility of developing Aquila Capital's own presence in key Asian markets with aligned investment partners from Europe or from Asia itself. In August 2017, Aquila Capital opened its Tokyo office, hiring Yasuhiro Odajima. Aquila Capital initiated investing in Japanese solar power projects in 2014.