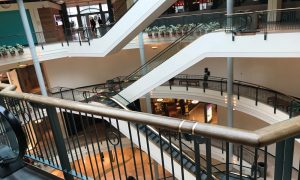 Fortress Group Aims to Pick Up the Pieces of RAIT Financial Trust
Posted on 09/01/2019
---
Formed in August 1997, RAIT Financial Trust (RAIT) is an internally-managed Maryland real estate investment trust that focuses on managing a portfolio of commercial real estate (CRE) loans and properties. RAIT Financial Trust is based operationally in Philadelphia.
At the end of August 2019, RAIT Financial Trust filed for chapter 11 bankruptcy and signed an equity and purchase agreement to sell its assets to an entity owned by funds managed by affiliates of Fortress Investment Group LLC for US$ 174.4 million. RAIT plans to file a motion with the Bankruptcy Court seeking approval of bid procedures in connection with the sale to Fortress. Following the chapter 11 filing, RAIT will continue to operate as a "debtor-in-possession" under the jurisdiction of the Bankruptcy Court.
On August 20, 2019, RAIT received a notice of default relating to its 7.125% Senior Notes due 2019 and its 7.625% Senior Notes due 2024. The Notice was delivered to RAIT by Wells Fargo Bank, National Association, as trustee, pursuant to that certain Indenture, dated as of December 10, 2013. At December 31, 2018, RAIT had 42.1% exposure in real estate investments in the retail sector, versus 41.8% in office.
Advisors
Drinker Biddle & Reath LLP and Ledgewood, P.C. are acting as legal counsel, M-III Partners, L.P. is acting as financial advisor, and UBS Securities, LLC is acting as investment banker to RAIT and its affiliates in connection with the proposed sale and the bankruptcy proceedings.
Stroock & Stroock & Lavan LLP and Young Conaway Stargatt & Taylor, LLP are acting as legal counsel to Fortress and its affiliates.