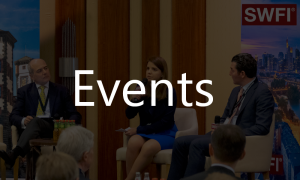 Upcoming Events in SWFLand
Posted on 09/03/2019
---
Networking, Knowledge Sharing, Market Intelligence. SWFI events are premier summits for sovereign wealth funds, endowments, public pensions, central banks, special family offices and other governmental funds to meet and discuss relevant topics.
Photo: From Singapore 2019
Our next events are in Saudi Arabia FII (partner event), Austin, TX (Feb 2020), Budapest (March 2020), and Singapore (June 2020).
Events: www.ifsummit.com