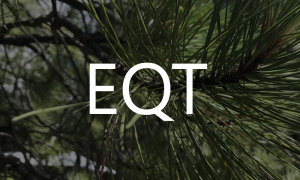 EQT Partners Pulls Trigger to go Public
Posted on 09/03/2019
---
Sweden-based EQT Partners AB, a private equity firm, revealed plans for an initial public offering on the Nasdaq Stockholm. EQT is seeking to raise at least €500 million through a 20% float. The raise amount does not take into account possible stock sale by large EQT holders such as the founding Wallenberg family.
EQT will be joining a slate of publicly-traded private equity firms such as Blackstone Group, Carlyle Group, and Apollo Global Management.
EQT Partners was founded in 1994 by SEB, AEA Investors, and Investor AB, the holding company of the Wallenberg family. The Wallenberg family controls over 30% of the stock market capitalization in Sweden. The Wallenberg family controls stakes in companies such as SAAB, Husqvarna, ABB, Electrolux, Ericsson, SEB, and AstraZeneca.
Keywords: SEB Group.