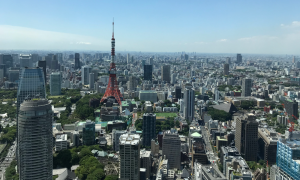 T&D Insurance and Tikehau Capital Form Business Alliance in Japan
Posted on 09/04/2019
---
Tikehau Capital opened its Tokyo office in the spring of 2019. Tikehau Capital, an asset management and investment group, and T&D Insurance Group agreed to enter into a business and capital alliance. T&D Insurance Group operates an asset management subsidiary, T&D Asset Management, focused on investment trust and investment advisory activities. T&D Insurance Group plans to exposure Tikehau Capital to Japanese financial institutions, which include pension funds. Part of the business alliance includes T&D Asset Management to market private debt products of Tikehau Capital toward Japanese investors. In addition, T&D Insurance have expressed their intention to become a shareholder of Tikehau Capital through the acquisition of outstanding Tikehau Capital shares. Tikehau Capital has €23.4 billion of assets under management as at June 30, 2019.
Japanese banks and pensions are in the midst of trying to find yielding fixed income investments, as the growth of negative sovereign debt expands worldwide.
Advisors
Tikehau Capital was advised by Nomura in the implementation of this partnership.
Tikehau Capital also has offices in Seoul and Singapore. At June 30, 2019, Tikehau Capital has more than 480 employees.
Keywords: T&D Holdings, Inc., T&D Life Group.