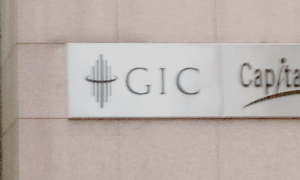 Singaporean SWF Leads Investor Group in Vingroup Subsidiary
Posted on 09/09/2019
---
Singapore's GIC Private Limited led an investor group to acquire a stake in VCM Services and Trading Development Joint Stock Company, a unit of Vingroup Joint Stock Company, for US$ 500 million (11.6 trillion VND). Post-deal, Vingroup will remain the largest shareholder in VCM Services and Trading Development.
Advisors
Credit Suisse acted as the sole advisor to Vingroup.
Vingroup is a large listed Vietnamese conglomerate with origins with real estate and retail. On September 2, 2017, Vingroup opened the VinFast Automobile Complex on Cat Hai Island in the City of Hai Phong. In 2017, Vincom Retail JSC listed more than 1.9 billion shares on the Ho Chi Minh City Stock Exchange. Vinpearl JSC (formerly Hon Tre Tourism and Trading Limited Liability Company) was established on July 25, 2001. Vincom JSC (formerly Vietnam General Commercial JSC) founded on May 3, 2002.
In 2013, an investor group led by Warburg Pincus invested US$ 200 million in a strategic partnership with Vincom Retail. Warburg Pincus invested an additional US$ 100 million in Vincom Retail in June 2015, raising the total investment to US$ 300 million.