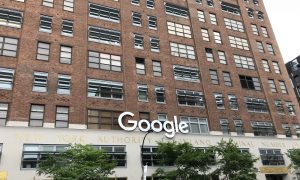 State Attorneys General Reveal Multi-State Antitrust Investigation Against Google
Posted on 09/09/2019
---
Led by Texas Attorney General Warren Kenneth Paxton Jr. (Ken Paxton), a group of state attorneys general are launching an antitrust investigation into Google. 50 state attorney generals are involved in the effort. Alphabet is the parent company of Google. The investigation surrounds Google's "potential monopolistic behavior."
Many large institutional investors such as Norway Government Pension Fund Global and the California Public Employees Retirement System are holders of tech companies like Alphabet, Facebook, and Microsoft Corporation.
Antitrust
Google's dominance in online search and advertising gives the tech giant the ability to target hundreds of millions of consumers regarding their personal data.
Google has faced calls from both sides of the political spectrum. By analyzing blogs, twitter feeds, and news sites, conservatives argue that Google censors speech, bans political figures, alters search, and alters results. Liberals argue that Google can interfere in elections and helped usher in populist leaders such as U.S. President Donald Trump. Google is also being critiqued on the profiteering and usage of personal data.
The U.S. Justice Department (DOJ) opened investigations in big technology companies over the summer. In July, Facebook revealed they were under an antitrust probe by the Federal Trade Commission (FTC) and was hit with a US$ 5 billion fine over its privacy practices.