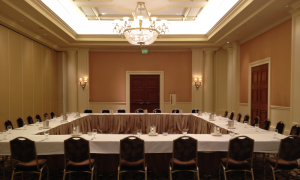 Sovereign Wealth Funds and Pensions Taper Earnings Expectations on Public Companies
Posted on 09/10/2019
---
Data from SWFI's Global Asset Owner Survey series shows that since June 2018, the majority of sovereign funds, superannuation funds, and public pensions sampled in the surveys see that earnings expectations won't rise by 10% or more in the next 12 months. This trend, accelerated by the trade war with China, shows a greater level of pessimism on companies hitting earnings and growing quarterly EPS. For example, in early September 2019, Moody's Investors Service downgraded Ford Motor Co.'s credit rating to junk status (from Baa3 to Ba1) over an expectation of weak earnings and an expensive restructuring plan.
Survey Question: SWFs, Pensions, and Other Asset Owners – With regard to earnings expectations for listed companies, do you think they will improve (rise by 10% or more in the next 12 months)?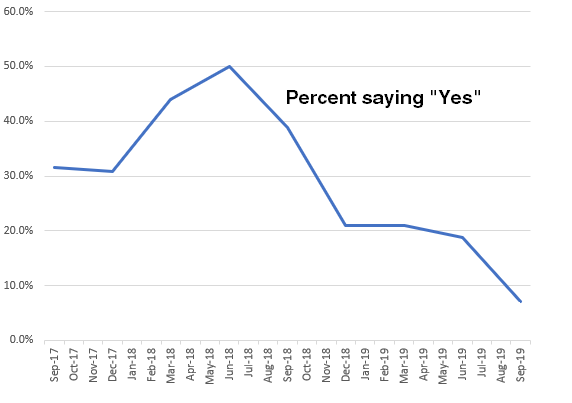 Sovereign funds are finding solace in private markets, while tapering expectations in public equity markets. Public asset owners continue to favor unlisted infrastructure funds versus listed infrastructure funds, according SWFI Global Asset Owner survey time-series data.
These findings are also impacting large public plans to adopt smart beta or risk-factor index investing over traditional cap-weighted indices. For example, the California Public Employees Retirement System (CalPERS) in FY 2018 moved around US$ 50 billion in passive cap-weighted indices into smart beta index strategies, which helped buoy listed equity returns for the pension. Revealed in public board meetings, pension staff said the smart beta portion of CalPERS' public equities over the fiscal year returned 13.4%, over 800 basis points of what the traditional cap-weighted indices would have returned. CalPERS also invested in a US$ 1 billion ESG internally-managed strategy back in 2018.