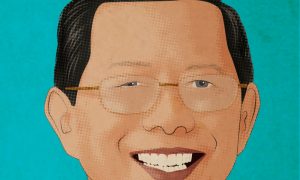 Ex-Singapore Wealth Fund President Joins Razer Fintech
Posted on 09/11/2019
---
Lim Siong Guan, previously the Group President of GIC Private Limited – Singapore's sovereign wealth fund, is joining Razer Fintech as an advisory board member. Lim Siong Guan was ranked #11 on SWFI's Public Investor 100 for 2013, a ranking for public fund and SWF executives.
From 2007 to 2016, Lim was Group President of GIC Private Limited and subsequently, Advisor to GIC's Group Executive Committee to March 2019. Prior to that he was the Chairman of the Singapore Economic Development Board, Singapore's investment promotion agency, and was the first Principal Private Secretary to Singapore's founding Prime Minister, Lee Kuan Yew, from May 1978 to June 1981. Lim is a Professor at the Lee Kuan Yew School of Public Policy, instructing on leadership and change management, as well as a Senior Fellow of the Singapore Civil Service College and currently chairs the Board of Directors of Swiss Re Asia Pte. Ltd.
Speaking in 2016, Singapore Prime Minister Lee Hsien Loong, Chairman of GIC, said "Lim's time at GIC coincided with an extremely challenging period for global markets. His leadership enabled GIC to work cohesively towards a shared and worthy goal to steward and invest our foreign reserves wisely and prudently, for the benefit of present and future generations of Singaporeans."
Razer Has Fintech Dreams
The Singapore-based fintech is the financial technology arm of Razer Inc. Established in April 2018, Razer Fintech has grown to become one of the largest online-to-offline digital payment networks in Southeast Asia and operates two verticals, Razer Merchant Services and Razer Pay. Currently publicly-traded, Razer is a storied Singaporean company that was co-founded by Min-Liang Tan. Razer is known as a global gaming company and seeks to make a pivot into Asia's growing fintech scene. In 2017, Razer had its initial public offering in Hong Kong.
Singapore's financial regulator The Monetary Authority of Singapore (MAS) recently announced its intention to offer up to five new banking licenses for digital only banks in the city-state. Razer has openly expressed its interest in applying for one of the digital bank authorizations.