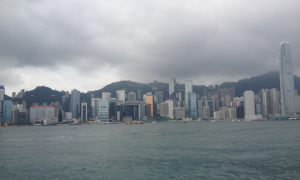 Hong Kong Exchange Reveals Surprise $39 Billion Bid for LSE
Posted on 09/11/2019
---
In a surprise bid, Hong Kong Exchanges and Clearing (HKEX) revealed a US$ 39 billion takeover bid for the London Stock Exchange (LSE). The unsolicited offer would force LSE to drop its US$ 27 billion Refinitiv (formerly Thomson Reuters' financial data business) deal. A canceled Refinitiv deal would negatively impact Refinitiv's owners – Blackstone Group, CPPIB, and GIC Private Limited – not to mention the bondholders who financed the debt portion of the original buyout.
LSE commented that they would review the proposal, but also stated they remain committed to the planned buyout of Refinitiv. Historically-speaking, LSE has tried to improve its presence in Asia.
Despite the day-to-day Brexit news actions and the wide-scale political protests in Hong Kong, the chances of a deal between LSE and the Hong Kong Exchanges would face serious hurdles.
"The board of HKEX believes a proposed combination with LSEG represents a highly compelling strategic opportunity to create a global market infrastructure leader," the Hong Kong exchange said in a statement.